My article Published on NewsYAPS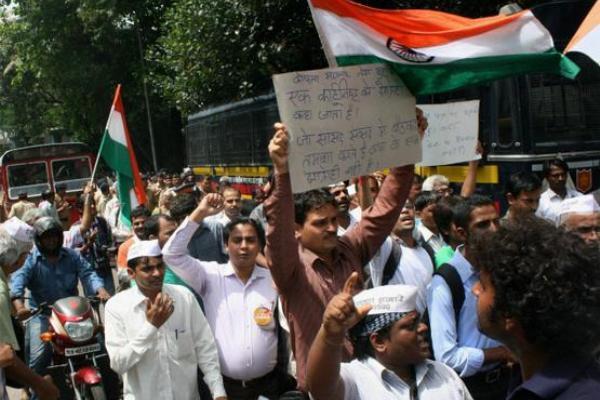 ?A developed India by 2020, or even earlier, is not a dream. It need not be a mere vision in the minds of many Indians. It is a mission we can all take up ? and succeed.??? APJ Abdul Kalam
Did you just have second thoughts about the statement made by the born visionary, people?s president, children?s favorite teacher and one of?India?s greatest scientist? When one of our nation?s greatest minds does guarantee of its success why do we find it so difficult to fathom?
We are a great nation, aren?t we? Our accomplishments are astonishing. We are the number one in milk production. We are the first in remote sensing satellites. We are the second largest producer of rice and wheat in the world. We have the fastest growing economic growth rate. Four of the richest Indians are worth an astounding $180 billion. 38 percent of Doctors in the US are Indians. 36 percent of NASA scientists are Indians. The ISRO is the major threat to NASA?s domination on space study. Our communication systems are the most developed in the world. The Indian media have been hailed as the most proactive in the world. The IT sector here is growing at an unbelievable pace. Outsourcing is India?s business. Our Biotechnological sector is the fastest budding in the world. Bollywood is the biggest entertainment industry in the world. We have so much. Why then is it so hard for us to believe that our nation, India, can achieve the objectives of vision 2020?
Many of us may question astonishingly, ?How can India progress with its illiteracy, poverty, dilapidated infrastructure, electricity deprived villages and with its ever growing corruption rate?? Although all others are achievable but it is the last one which disrupts everything; even the thought of achieving other goals.?Corruption is a disease?which has slowly spread its wings in the country and there is no brainer that corruption in India is at its peak. Not a single section of society is spared from it. Recent instances such as 2G, CWG and Adarsh Society Scams are clear examples of lingering corruption in all strata of Indian society. Corruption indeed hinders India?s dream to become a developed nation.
Considering corruption, turning India into a?developed nation by 2020?is very much a difficult task if not impossible. Comparing it from an East-West perspective, the West is measured as more process oriented. There an average citizen or government employee will tend to follow system and will look for a methodical way to work things out. It is not shocking that over a century ago, Swami Viivekananda during his US visit found their country had an outstanding organization system which was lacking in India. No wonder this lacuna persists even today.
And why not? Officers and Government officials in India are ripping off the country?s future through ?corruption? or ?grease payment?. Here the real beneficiaries do not receive their dues from the government because of corruption and favoritism. The selfish leaders reap the electoral benefits of poverty alleviation programs like widow benefit schemes, old age pensions, housing schemes etc. though the manipulation in selection of beneficiaries. Often have the anomalies been reported. Lately, there has even been a public interest litigation on it. In this scenario how can we achieve the?objectives of Vision 2020?
How many times have we read in the newspapers or watch in news channels about some recently built building, retainer wall or a certain section of the flyover collapsing? Many a times, right? In fact so many times that we have stopped counting. Well, this happened because of nepotism, favouritism and other forms of corruption involving contractors and supporters of our so called leaders. In such a situation, how come an average Indian envision Vision 2020? For him or her, the chances of India to be strong, stable and successful in 2020 indeed seems to be dim.
In one of his recent speeches, ?Dr. APJ Abdul Kalam gave the remedy of this vice too. He said, ?There are only three members of the society who can remove corruption. They are father, mother and elementary school teacher.? The inference of his annotation is simple. According to him the prevalent problem of corruption in India can be eradicated, if every child is brought up with a strong moral character ? making ?children? and ?youth? the foundation of ?Corruption Free India?. That reminds me of Theodor Geisel. He always said, ?Adults are obsolete children and obsolesce is not only unfortunate, it is unnecessary.?
So when can the Vision 2020 function and bear fruit? A prominent Indian once put it powerfully, ?A moment comes, which comes but rarely in history, when we step out from the old to the new, when an age ends and when the soul of a nation, long suppressed, finds utterance.? Legendary words spoken by the nation?s foremost prime minister on August 15, 1947, just after midnight. What Jawaharlal Nehru addressed to, of course, was the birth of?Independent India. What we want to witness today is the birth of India as an independent society ? vibrant, colorful, boisterous, open and above all, ready for change.
India?s growth may be chaotic, frenzied and largely unplanned but India can easily rise above all ifcorruption eradicates. Now if you are wondering who is responsible for the change, I would say its ?You.? As a parent, as a teacher, as a concerned youth of the empowering nation you can indeed change the corruption scenario to make the Vision 2020 possible.
With that note, I would like to recall Rabindranath Tagore?s vision for our country -
?Where the mind is without fear and the head is held high. Where knowledge is free. Where the world has not been broken up into fragments. By narrow domestic walls. Where words come out from the depth of truth. Where tireless striving stretches its arms towards perfection. Where the clear stream of reason has not lost its way into the dreary desert sand of dead habit. Where the mind is led forward by Thee into ever-widening thought and action.?Into that heaven of freedom, my Father, let my country awake.?
Source: My Article Published on NewsYaps
(img source:?thehindu.com)
Source: http://en.paperblog.com/is-india-vision-2020-possible-amid-the-blizzard-of-corruption-598284/
Doc Rivers Under the Dome Naked and Afraid Demi Lovato Patrice Bergeron Adrien Broner Anna Kendrick